2014 Gibson USA SG Standard 61 Limited Edition
The SG Standard '61 was a Guitar Center and Musician's Friend exclusive model produced in 2014. It was the same as the 2014 Standard but without Min-E-Tune, the 12th fret banner inlay and the circuit board. It was essentially bringing back the 2013 Standard as a limited run, with the addition of...
solidguitar.fandom.com
This guitar is in excellent condition. Minor swirling is all I can see on it, it was essentially a case queen when I got it.
Sweet tones from the 57 Classics, that are splittable to add versatility. Stock/Upgraded tuners are awesome too.
Weighs just over 7lbs, original case, no papers.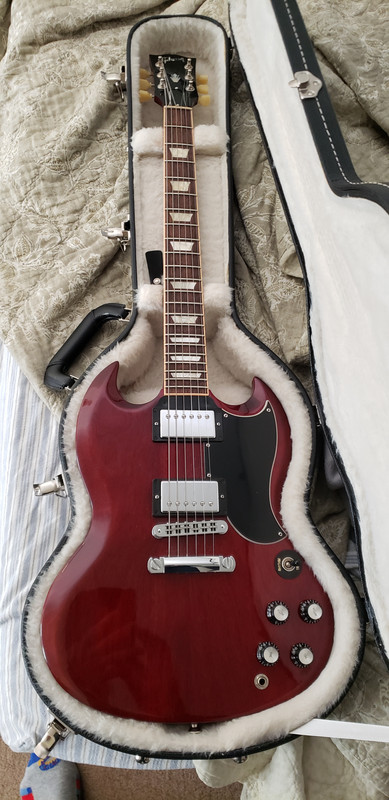 Looking to net $1500
I'll pay insured UPS shipping
No trades.
Quote
Reply