Hello,
After a few months of research, a new guitar is finally coming home soon.
I just purchased a black Burny SG custom with 3 golden PU.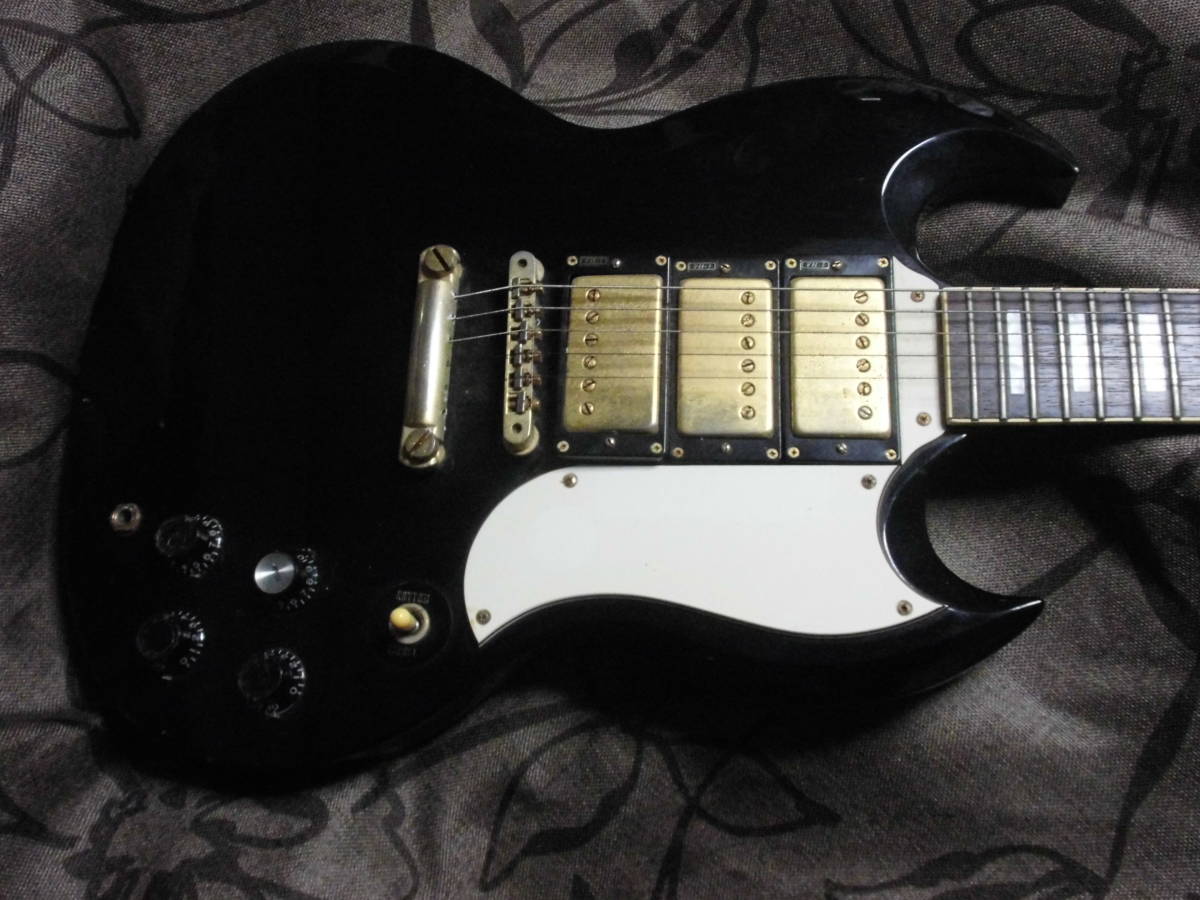 I had a Greco ss500 of the SUper REal era that got stolen like 10years ago and I'm still missing her. I hope this one will comfort me a bit of her loss! I think it wont be of the same quality but I hope it will still be quite good..
I have a few questions for the owners of the model or experts in MIJ guitars :
1) I want to install a maestro vibrola to make her look a bit more to the sg custom 1963 like this one. Where can I buy a replacement vibrola like this? The perfect would be a Burny written one or an aged one without brand on it but I think I am dreaming...
2) what do you think of the PU installed? There is a sticker on the rings with VH1 written but from the date (1989 or 1990), it should be something like VH3, that have mixed reviews on the net
3) For the electronics, do you think it s worth upgrading with higher quality pots and condos or just wasting money for nothing.
4) the buttons seemed to be broken, do I have to buy metrics or US sized for replacements?
Thanks a lot for the help!