Joined

Apr 12, 2021
Messages

17
Reaction score

3
I picked up this sweet SG copy with the familiar "Steel Adjustable Neck - Made in Japan" neck plate.
Does anybody recognize the ornamentation on this headstock that might ID this guitar? The letters of the brand are worn off, but almost legible. I see an "O" , something, another "O" but this also could be a sticker that was not the brand... Six, seven, eight letters?
The pickups and the bridge tailpiece don't scream 70s Matsumoto to me, but they might not be original. Neck is straight and action is super, super low. Pickups are...let's see, do we have a barf emoji here?... not great.
Anybody recognize anything here?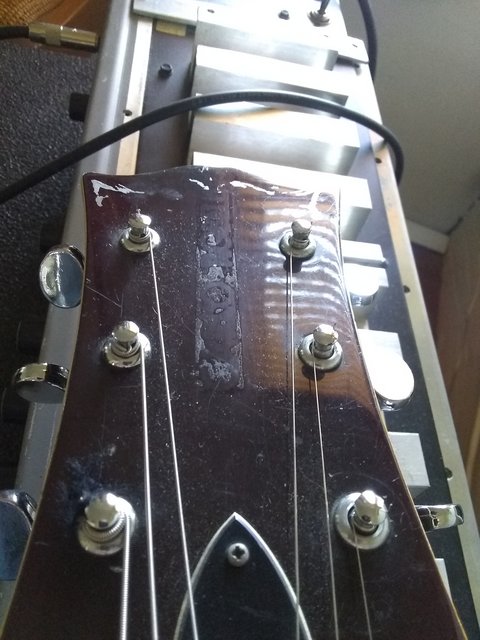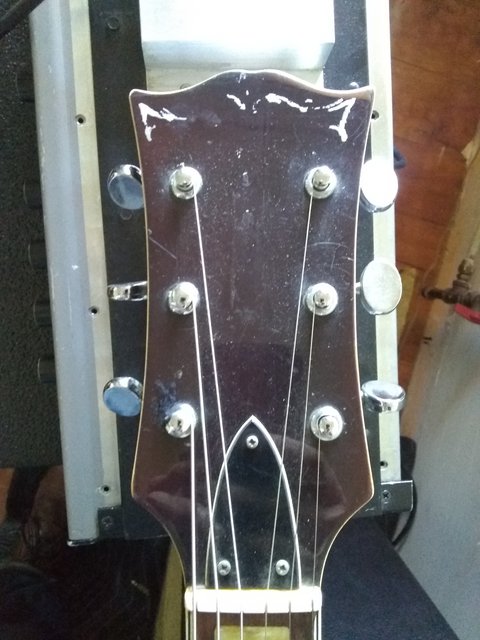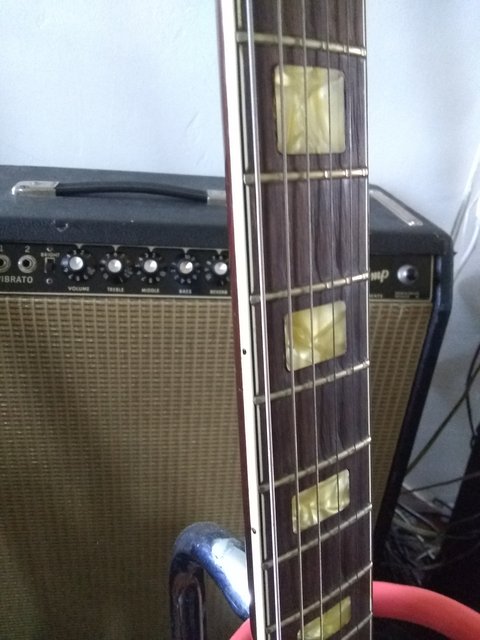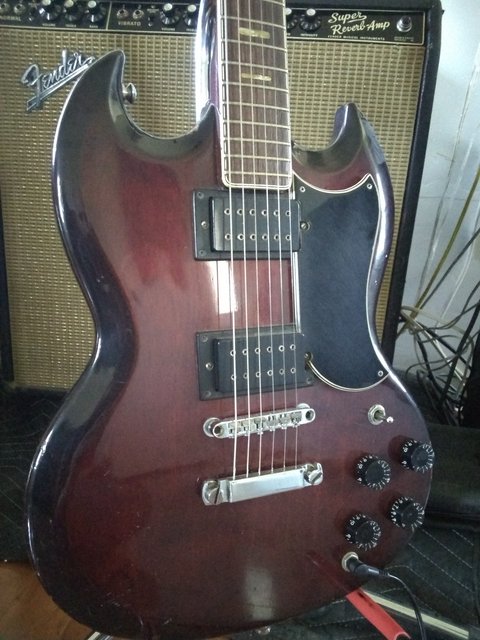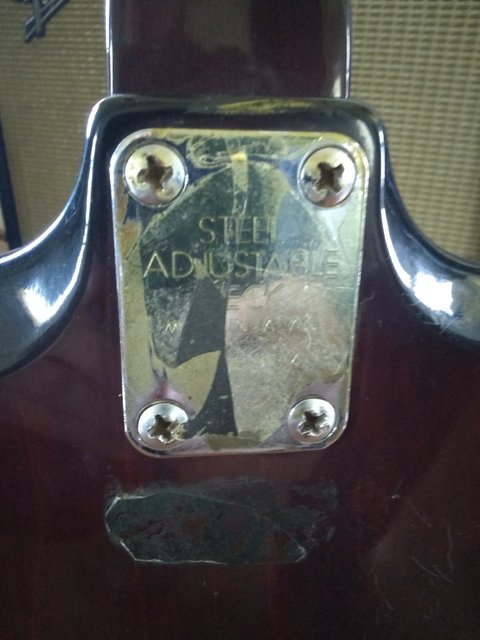 Last edited: